Turn Your Hunting Trip Into a
Remarkable Experience
Providing Quality Equipment, Guides, and Grounds
Excellent Guided
Hunting Services Made for You
Whether you are a seasoned hunter or a beginner, it is important to be guided properly especially when you are hunting in unfamiliar territories or seeking a specific prey. Fields Bay Outfitters has a team of hunting experts that can help you through your adventure. If you are having trouble looking for the right guide for your trip, we are your best source.
I have had the pleasure of experiencing many hunting adventures, and the goal of Fields Bay Outfitters is to share these experiences with others. At Fields Bay Outfitters we introduce hunters of all ages as to what Vermont & Eastern New York has to offer.
Fields Bay Outfitters will make your hunting adventure one to remember. Our guided hunts focus on Waterfowl, Turkey and Predators.
We hunt cornfields from lay out blinds. Lakes, Ponds & Rivers from elevated blinds & boats. Wherever the hunt may take us. If you are looking to relax and enjoy the outdoors, consider Fields Bay Outfitters for your next hunting adventure.
We hope to see you soon,
Brian Bouchard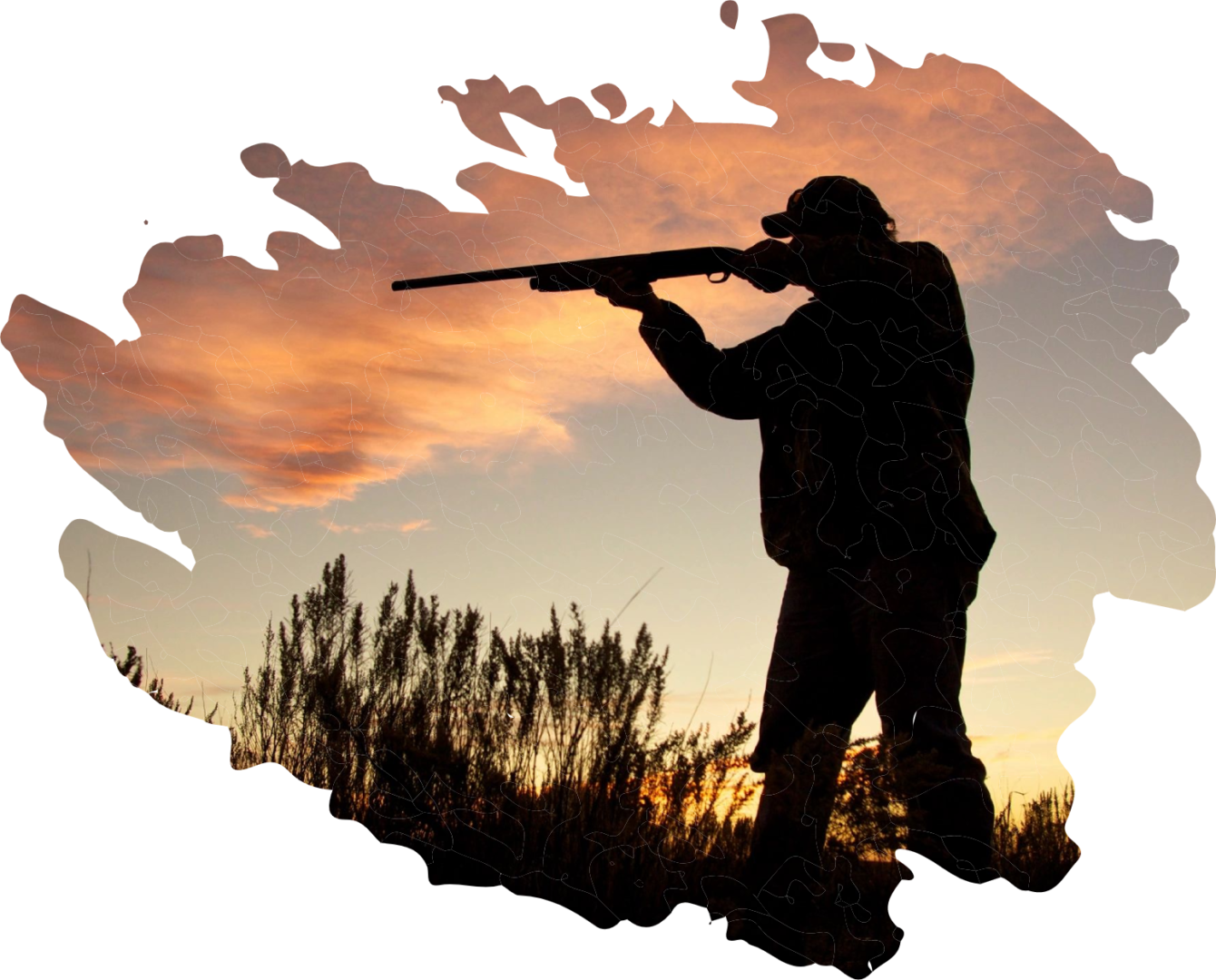 Vermont and Eastern New York already provide the perfect setting for outdoor adventures. At Fields Bay Outfitters, we only make it better. We offer lush hunting grounds, durable equipment, and experienced guides. With our help, you can learn about hunting insights and techniques in pursuing waterfowls, turkeys, and predators.
Hunt Geese or Duck all day on land or in blinds built

over water

$200 per person
We offer a 100% refund if you don't shoot on our Waterfowl Hunt
Call or email for available dates
Spring Season Turkey Hunts last until noon
$150 per person
Fall Season Turkey Hunts last all day
$200 per person
Call or email for available dates
Hunt Coyote & Fox with electric calls & motion decoys
$200 per person – 4-hour hunt
Spring & Fall Crow Hunts with electric calls & decoys
$150 per person
Call or email for available dates
Step Up Your Hunting Today
Choose Fields Bay Outfitters if you are looking for an exceptional and relaxing hunt. Get in touch with us now to get started. We look forward to working with you!